A typical B2B sales cycle can stretch from several months to over a year, depending on the size of the deal being worked. That's a lot of time spent trying to move even your best prospects from "interested lead" to "product champion" — and the longer it takes, the greater the chance you'll lose them to a competitor.
Shorten your sales cycle and close deals faster by applying the principles of Buying Group Marketing to your campaigns. Focus on creating a frictionless, well-timed journey for your buyer personas and those within their "spheres of influence."
Market to Groups Over Individuals to Create More Product Champions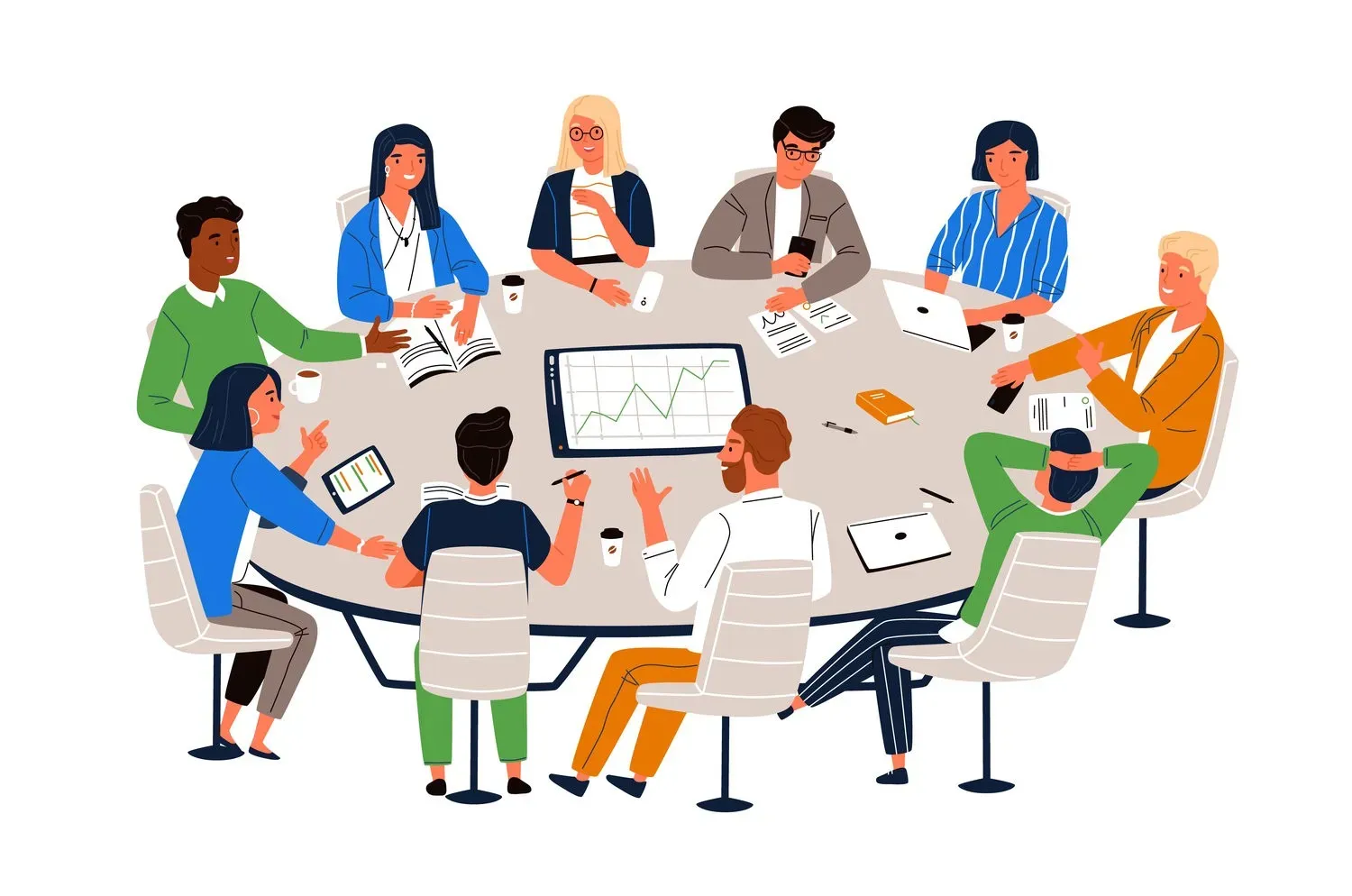 Focus on the buying group to gain collective buy-in, knock down objections early on, and show how you'll help improve each of their jobs. To do this, you'll want to create a journey that's personalized to each person but still serves the group as a whole.
For instance, your primary buyer persona may be the Chief Technology Officer. They likely work with a team of engineers and also work collaboratively with a Chief Operating Officer and other executives. They might also report to the Chief Information Officer. This buying group will be making a collective decision about which products and software to invest in — which will hopefully include your own.
Through Buying Group Marketing, you'll create ads, content, and touchpoints for each of those roles while tracking their collective engagement. As each person starts to warm up to your brand, they'll influence each other in their own internal conversations. You'll turn them into advocates and champions for your product, moving your target role to a purchase decision even faster.
Steps to BGM success:
1. Research your ICP: Dive into your ideal customer profile (ICP) to identify target accounts and conduct plenty of research into your buyer personas at those accounts.
2. Identify pain points and team structures: To create an effective journey for your buying group, you need to understand the structure of the team, their challenges, and what they're looking for in a solution.
3. Sketch out the circle of influence: Based on your research into team structures, identify who will be influencing your primary role or persona. Understand who will be leading the charge and who you might need to win over from detractor to champion through an influential buying journey.