Picture a company that's doing a stellar job of filling the top of their funnel — they're laser-focused on lead generation. But they don't have a solid plan for evaluating those leads once they've got ahold of them. They don't have an effective way to qualify high-intent leads, so trying to improve conversion rates for every prospect strains their resources. And the real danger: key sales metrics never actually improve because they're dragging too many leads into the sales process before they're ready.
Lead scoring is a process for lead qualification that helps you identify warm leads and high-intent prospects at the point in their journey when they're ready to engage in deeper sales conversations. You'll identify them faster and boost your revenue by optimizing their journey.
Lead Scoring Is a Process for Identifying High-Value Prospects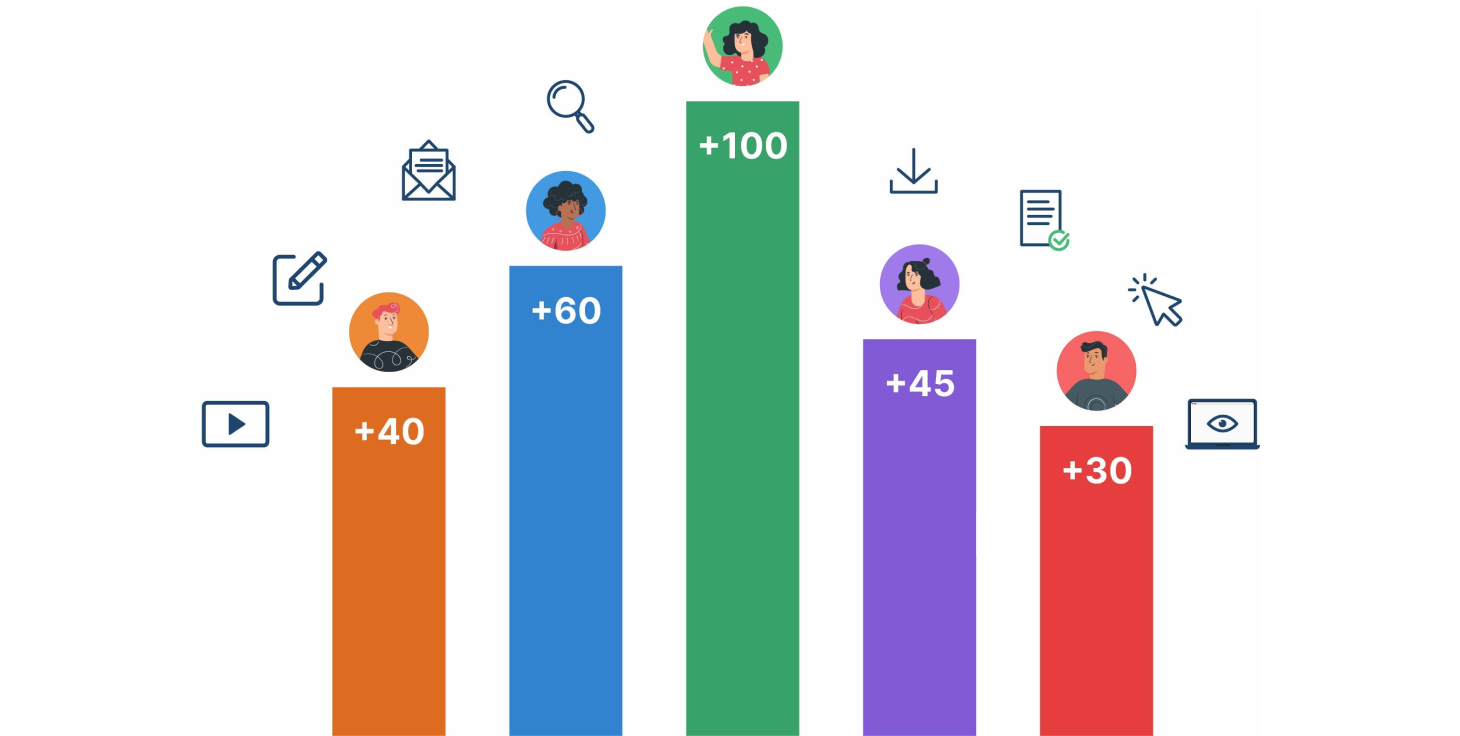 Source
Lead scoring helps you identify your strongest leads and prospects early in their buying journey, so you can successfully nurture them through the funnel.
The system works by "scoring" every action a lead might take. They earn points every time they interact with your website, content, or brand, and you track these actions in your customer relationship management system (CRM). As they accumulate more points, they'll signal to your team that they're ready for more serious conversations about your products and services.
Lead scoring provides an intuitive way to measure purchase intent and sales readiness and pinpoint where a prospect is in their buying journey. Are they trying to solve a pressing pain point and just gaining awareness of your brand? Or are they considering your product as a solution against a competitor? Similarly, someone who's reading a blog post for the first time is at a different stage than someone who has actively submitted a form for more information.