Influ2 Named Top-20 NYC Startup
Share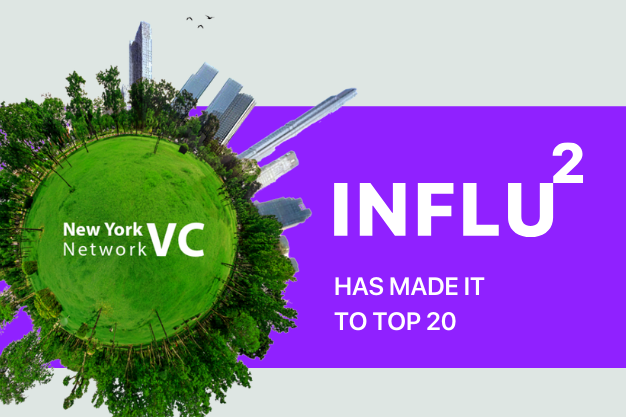 We're proud to announce that the New York VC Network included Influ2 in the Top 20 out of NYC Top 50 companies that are raising their Seed/Series A funding. Influ2 was featured as a company that, "makes B2B advertising truly effective," and a solution that uncovers the names of people who have actually seen your ads and clicked on them.
Answering that 'Who' question was the reason why we founded Influ2. We knew that account based marketing (ABM) is challenging, and we wanted to change it. Our goal was, and still is, to help B2B marketers get useful insights. Empowered with the right data, they can show their ads only to appropriate audiences and maximize their ROI within a reasonable budget.
Given how successful 2020 was, it's clear that we had the right idea. However, we're honored to be recognized by the New York VC Network understanding the value of Influ2 as well. The Rating Committee consisted of current and former VCs, angel investors, exited entrepreneurs, and Fortune 500 employees in M&A roles. All of them are people who truly understand the startup space and the essentials that make a great company. So the companies were chosen based on their team, traction, and scalability.
We couldn't have asked for a better way to start the year, and we know that there is more good news to come!