Talking about person-based advertising with Amplitude at B2BSMX
#ABM #personbasedadvertising #accountbasedstartegy
Share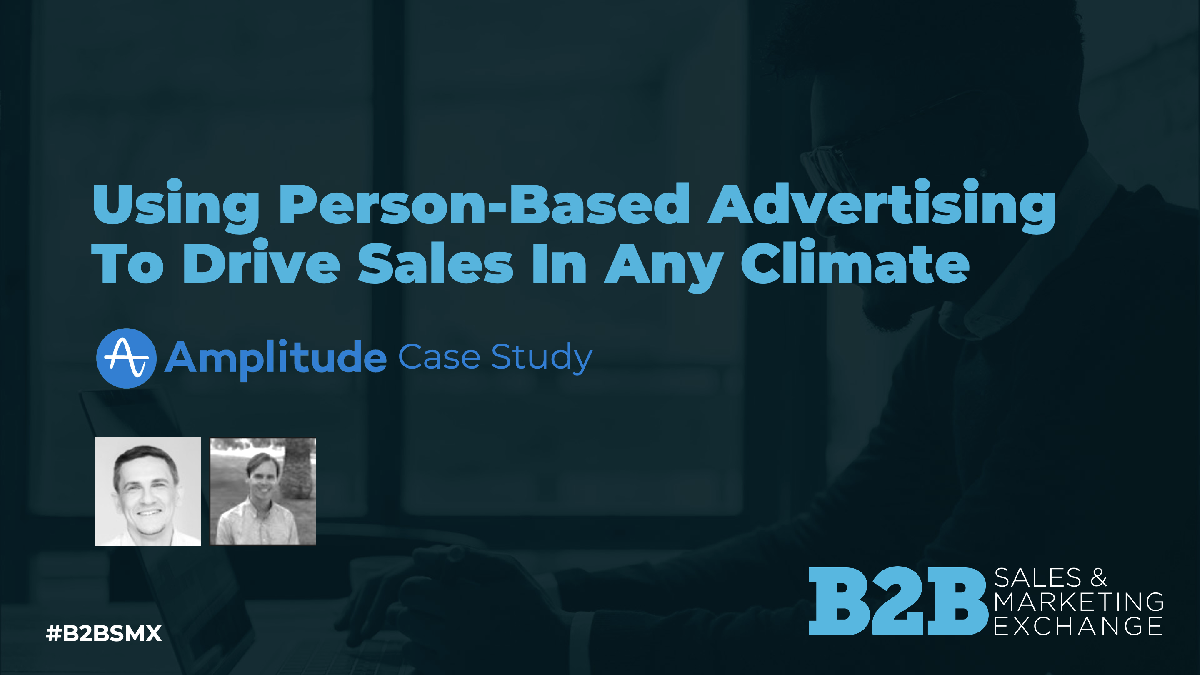 I was pleased to have Marcus Akerland, Amplitude's senior manager of performance marketing, join me at the B2B Sales and Marketing Exchange to discuss common challenges that B2B marketers face, our work together, and how a person-based advertising approach has helped Amplitude land those enterprise leads that they were trying to reach in the challenging climate of 2020.
As I was listening to Marcus, I was struck by his thoughts on the relationship between sales and marketing and how often they are misaligned. When this happens it's very difficult to land high-quality leads because each team needs the other to succeed. Marketers need a strong collaboration with sales because it's very difficult to pin-point decision makers when you have a 35,000 foot view. And, sales needs to remember that marketing is their support and air cover.
That's why, as Marcus shared, it's imperative to have strong collaboration and communication because this is the foundation of a successful cross-functional partnership. When this occurs a solution like Influ2 can help you land on the targets that you're trying to reach. Without that you may as well be watering rocks.
And, this is why we're such strong believers in person-based advertising; because a person-based advertising solution helps marketers reach actual decision-makers and not just an account. This is game-changing because it empowers marketers to know exactly who they're reaching on a name-by-name basis and what type of content that is resonating with the person that is receiving the ad.
This is what drives sales and helps to increase leads -and that's why it is so foundational to our vision and the solutions that we provide. So, tune into our presentation, where we also give tips on how to:
More effectively target potential leads at enterprise companies;
Improve your potential customer communication;
Better align targeting and outreach with sales; and
Implement the latest marketing strategies and technologies to help increase sales
And, thanks for watching!